The design your own experience
Combining traditional tailoring practices, with intelligent data and innovative technology, every garment is designed and produced according to the wearers exact style and body measurements, ensuring the perfect fit and a personal style statement.
We offer hundreds of fabrics for Suits, Jackets, Coats, Trousers, Shirts and Waistcoats.
Every garment is one of a kind and produced to fit you perfectly
STEP 1: Design c
onsultation and fitting.
In your own time, we sit with you and ask a few questions to learn about you and better understand your needs and preferences. Next, we take 21 essential measurements to build your unique profile.
STEP 2: F
abric, style and trim design.
Based on the initial conversation, you will be expertly guided through our collection of premium fabrics and endless styling options to create garments that are made exclusively to fit you and your unique personality and style.
STEP 3: Production, finishing & shipping.
Your details are inputted into our advanced CAD system, your unique pattern is cut and production begins. Our highly advanced production and QC facility meticulously produce your garment, completed and ready for your final fitting in 15 days,
STEP 4:
Final fitting and delivery.
The final important fitting will allow us to ensure that the garments fit perfectly, and to arrange final alteration adjustments if necessary.
Manufactured to your exact body measurements
Working with the professional clothier. we identify the right garment type that fit's your taste. We'll meticulously take your 21 critical body measurements, then evaluate your body posture and body shape.
Every individual measurement is then inputted into our specialist CAD system, and is ready to submit to our master tailors.
Individually chosen fabric, style and trim details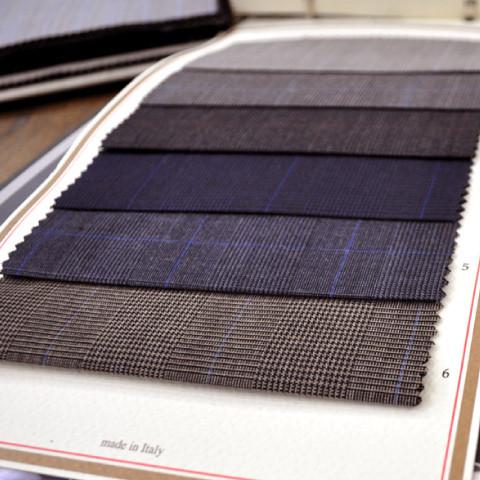 Fabric:
Hundreds of options
Sourced from the world's best fabric mills, choose from our huge range of merino wool's up to Super 150's, lightweight linens, two-ply Italian cottons or pure cashmere fabrics. There are hundreds of fabrics to choose from.
Single and double breasted styles are available in jackets and vests, with peak, notch or shawl lapel options. Combine your jacket with a huge range of trouser styles. Finish the look with a custom designed vest and shirt and your outfit is complete.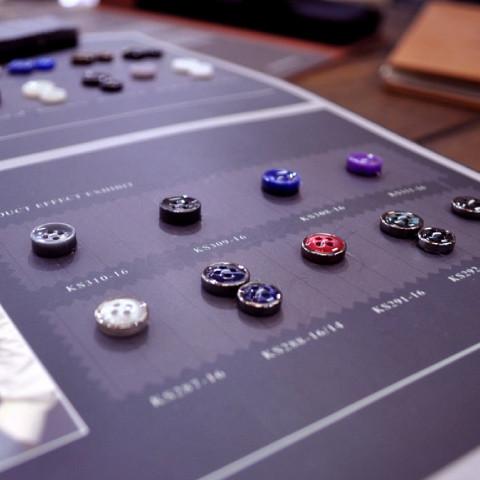 Trims:
Linings, Buttons,Thread
Choose your internal lining and lining layout, a button style, collar felt and button thread colour. Trousers with or without belt loops, and do you need extra pockets?
Embroider your personalised initials and your garment is unique to you.
Producing your one of a kind garment
Once your design details and measurements are completed, the information is submitted to our master tailor workshop where your personal pattern is generated. Your chosen fabric is cut to specification and the garment is produced exactly as required.
Final fitting and delivery
In as little as two weeks your garments will be individually delivered to us. During your final fitting, we check the garment is fitting exactly the way you like, and you are happy with your chosen style, fabric design and trim details .
You're in the drivers seat
Any minor adjustments are done for you by our master tailors if necessary.
Now that we have your fit pattern on record, you can re-order with us at any time with ease.
Book a fitting with one of our tailoring professionals